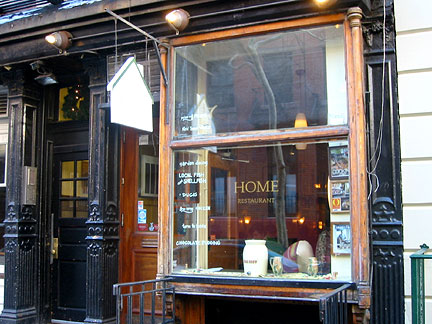 Good pal Lana in town for business from La La. It was a cold and wet night. We took a taxi to
Home Restaurant
in the Village on Cornelia. Frankly we were attracted to words we read about it on line like "cozy" "warm" "mac & cheese" "sustainable." We are suckers of a certain demo, we know.
But it was really good. A bullseye, really. Great blue cheese fondue and crab cakes to start. Wow. And I had flank steak and Lana had the Mac. Filing, good and homey!
We had a good laugh as always and there was on thing that had us in fits whilst sitting amongst lovers at the other two tops. Can't remember what, but I had tears.