laundry bag. Yes, Readers, a slow news day for yours truly in Gotham. I went to the S & D Launderette on 80th between B'way and Amsterdam to pick up my wash&fold and I decided to buy a bright, shiny laundry bag. I felt so Big City and New Yorkey, but the truth was I wanted to be like the rest of the kids in the neighborhood and not be toting my tarnished togs in a plastic trash bag. So I says, "Give me one of those, those bags. You got bags, yes? Yes, give me one of them. How much? A fiver? That'll be fine. Oh, ho, ho... You have different colors! (laughs/snorts/blusters to disinterested guy who has folded other men's briefs all day) Ha! I gotta pick one? I see, I see, ya little feller. "
(mentally punches the poor agingbeforehistime laundry guy lightly on the left shoulder)
This is BEYOND where a normal man about town would go with this. He wouldn't even pick, he would have the guy pull the one off the top. I tried to act like this "guy" but inside I was thinking and thinking fast.
"This is the laundry bag FOR THE REST OF YOUR LIFE. DON'T BLOW IT. Sure you ALWAYS go for green or blue. (mocking) GREEN or BLUE, GREEN or BLUE."
"But I LIKE green or blue. Aren't I old enough to feel okay about the colors I like?"
"Yeah, but this is a chance to BREAK OUT, to make a statement to New York, to yourself. Don't blend into the trees with that earth and sky shit every time. Be bold!"
"But it's just a laundry bag. And the guy is waiting! This is NOT me agreeing with you, but those green and blue ones are light and would really show the dirt. If only they had DARK blue. I would go for that. Why don't they have DARK blue? Isn't that really the color everyone would want? Maybe he ran out. I should ask him and I could come back when they are in."
"Just pick a damn bag, they are FIVE friggin' dollars. If you don't end up liking what you chose you can drown cats in the East River with it and get a new one."
"Okay, Okay. Don't push me."
"I'll have the red one, please."
I take the bag and inspect it in the same spirit of gaining familiarity and comfort as a dog would with sniffing another dog.
"Oh, the black plastic pull on the string is not one of those button push ones. I was expecting a button push one. It's a cheap plastic slide. I should have asked to look at it first."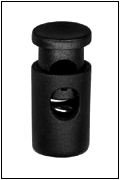 "$14.20 total? There you go. Oh right. That's great thanks. Good evening."


"Okay breathe. Breathe. You got a

red

bag. Not your color, I know, but it is your birthstone color. And it should hide the dirt should you plan to go sledding on it in the winter. Or when you have to sleep in the park when this job ends. Oh, it is so loud."


"Fer God's sake man. Shut your head up about the bag. If you feel so awkward about it why don't you draw further attention to yourself by photographing it on this busy street corner here?"


"I think I will. I think I will."