Not really report-worthy in this blog about Grand Gotham, but I had one of those perfect nights where I met up with two friends, Frank and Sean, and we went to Sean's house and ordered pizza and watched a video. And I need to write about it!
I think it was the coalescence of the food, the friends and the film that just made it.
1. We ordered pizza from
Two Boots Pizza.
A slice there has always been okay to me, but ordering a pie was like Night and Day better. We got "The Newman" - Sopressata and Sweet Italian Sausage on a White Pie - that was so sublimely perfect I finally felt like I had some decent pizza in New York. I know! The Cheek! I am still thinking about the crust.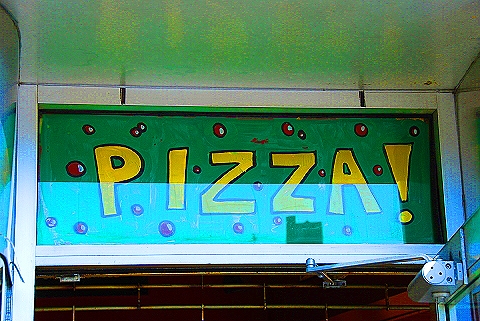 2. We watched "
Valentino - The Last Emperor
" about the famous Italian clothing designer. It was so well done and his life is so out of the ordinary...plus it takes place mostly in Paris and Rome. I was hooked. I am not really a "fashion guy" but this film was gripping to me. And the
spettacolo
of this EVENT to celebrate his 45 years as a designer which takes place in from the Colosseum in Rome is breathtaking.
3. Ice Cream. In the 'do not try this at home" category, we each bought our own personal pint of ice cream and ate it out of the container while watching runway models the width of paper clips pose for the maestro. My ice cream tasted SO good and it was just Breyer's Oreo Cookie on sale at $1.5o/pint, but it tasted like a gelato from the Via Veneto for some reason. It was perfect.