There are times and performances that you will never forget your whole entire difficult life. Like seeing The Clash open for the Who in LA or catching Loudon Wainwright III at the Great American Music Hall in SF or seeing the
Houdon exhibit
at The Getty or Martha Graham at City Center. Or St. Lawrence O'Toole Pipe Band's concert at the Glasgow Royal Concert Hall.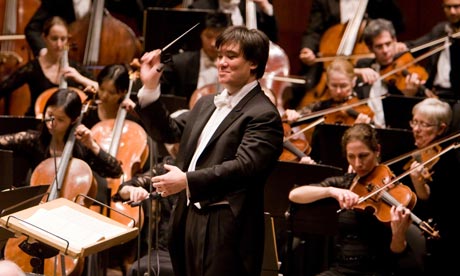 Tonight was another. I went with Ellie to see Alan Gilbert conduct
the New York Philharmonic in works by Prokofiev and Rachmaninoff
. I don't profess to know anything about this stuff, but my body did and the tingling in my left hip was not a body part fallen asleep, but one come alive! It was electric this evening. The piano soloist Yefim Bronfman who played the difficult Prokofiev piece got the reception reserved for a returning war hero. And rightfully so. He was amazing and mesmerizing.
And Alan Gilbert. I love that New Yorkers love him. Like he is an MVP for the Yankees. He is the first native New York conductor and his mom plays in the orchestra! Anytime New York can have a homespun moment fitting for Boise, I love it even more. Mr. Gilbert is young, enthusiastic and in control. You can feel that the orchestra loves him as well.
Whatta night. It goes on my list.